A promotional gift serves as a great way to thank customers for their cooperation and strengthen customer loyalty as well as build long-term relationships. By applying your promotional gift with your logo or company name, they also provide an opportunity to promote your business, brand, or products. You can choose gifts that are simple and useful, or you can come up with an original or unique idea that will delight and surprise your customers.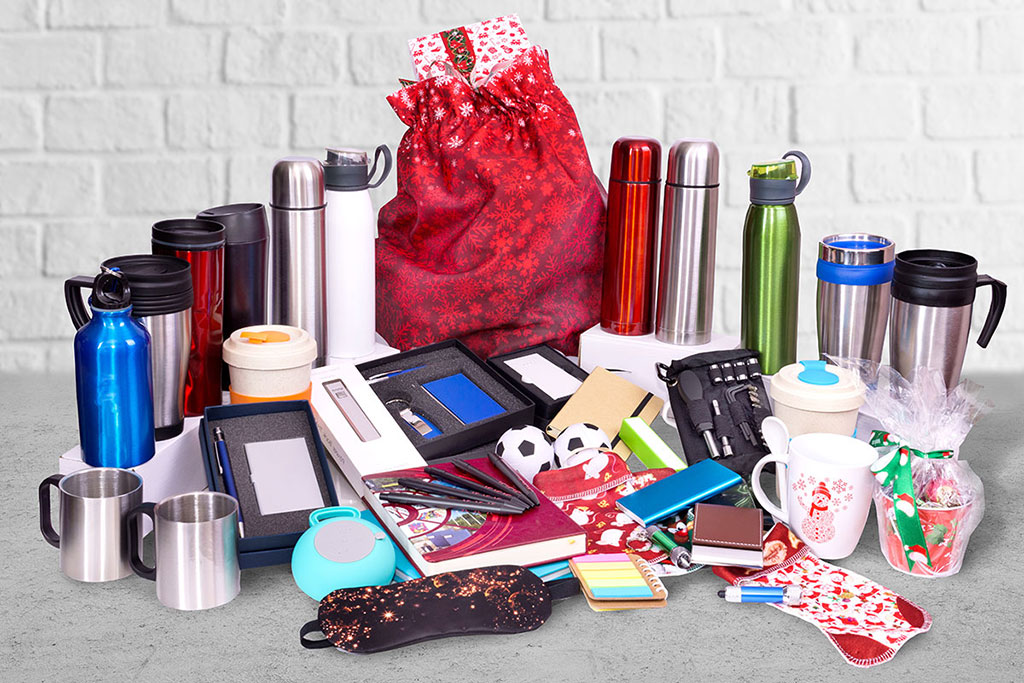 Are you stuck for promotional gift ideas for your company? Read on for 10 of our most simple, effective, fresh, and successful ideas for corporate gifts for your customers!
1 – Stationery
Although, writing instruments may not be considered a unique branded product, they tend to be the most versatile option. There are two reasons why promotional pens are so popular; the first is affordability and the second is that they are used by everyone. Branded pens can be distributed at trade shows or given personally to VIP clients or long-term partners. Besides coming in different grades and styles, they can also be eco-friendly and give your brand a longer exposure.
In addition to plastic, metal, and wood, Premier Impressions can print or engrave on nearly any material pens. Alternatively, you can browse the extensive range of pens offered by Premier Brands by visiting their website.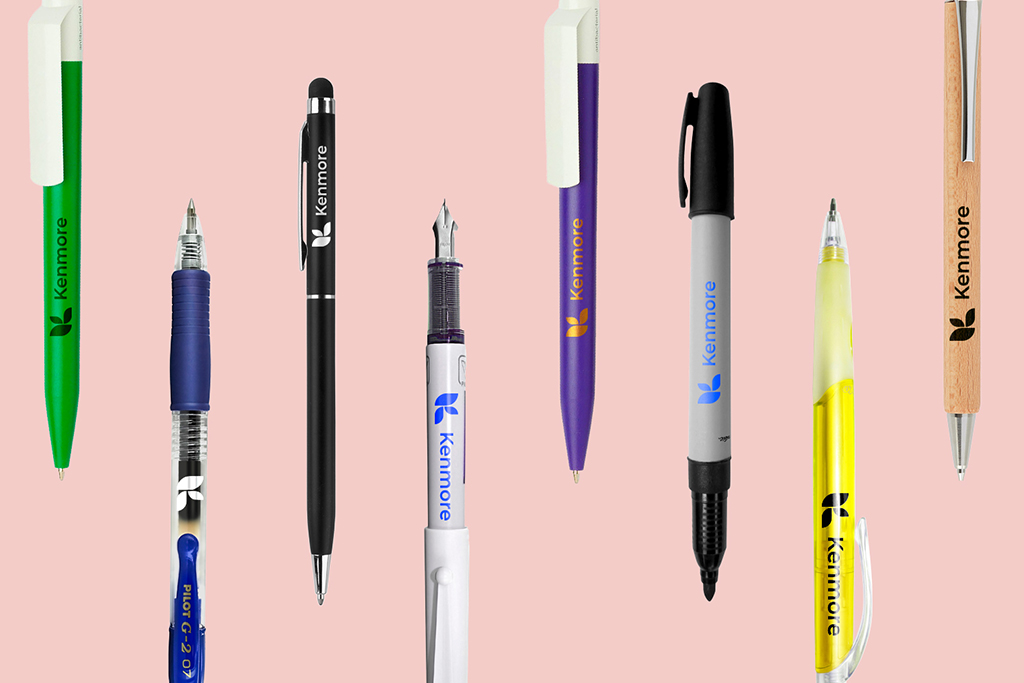 2 – Anti-stress souvenirs
When tension builds in the workplace, your staff and clients may need something to keep their hands occupied and distract them from the stresses of work. A suitable solution for this will be stress-balls, toys, and other anti-stress souvenirs with a logo.
Quality branded toys can be squeezed in your hands, thrown, or twisted and still maintain strong branding for a long period of time. They are effective promotional products that help your business partners, existing or potential clients and colleagues cope with irritation and fatigue. They are also just great fun!
Premier Impressions are specialists in pad printing and are capable of branding stress products of all shapes and sizes including balls, bugs, cars, lemons, cows, and sheep to name but a few.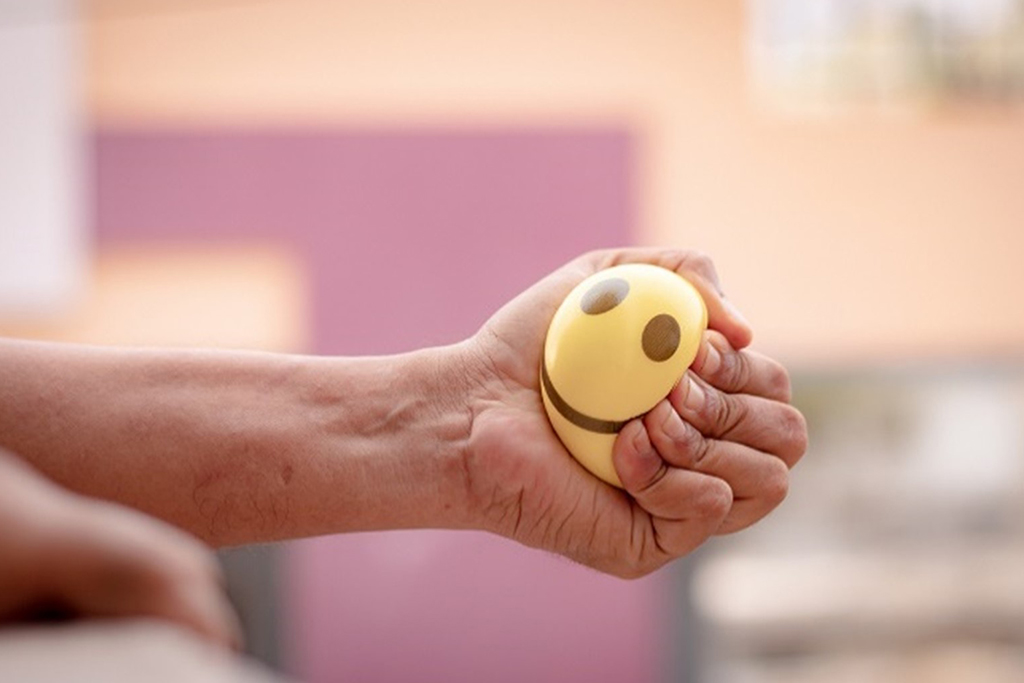 3 – Sweets
A promotional gift in the form of something sweet is especially suitable for a company that is directly or indirectly related to food but can be great for all kinds of businesses and organisations. Mini tins with mints or sweets will be gratefully received by any client!
The branding can be applied to the packaging, a tin, a plastic bucket, a glass jar, or an eco-friendly tube with a lid. Sweets can be offered as a bonus for purchasing specific products or simply offered for free to customers in your office or shop.
With so many packaging options, choosing a branding technique can be challenging. Despite this, Premier Impressions' vast selection of printing techniques such as laser engraving, screen printing, pad printing, and digital printing helps them to guide you in making the right choice.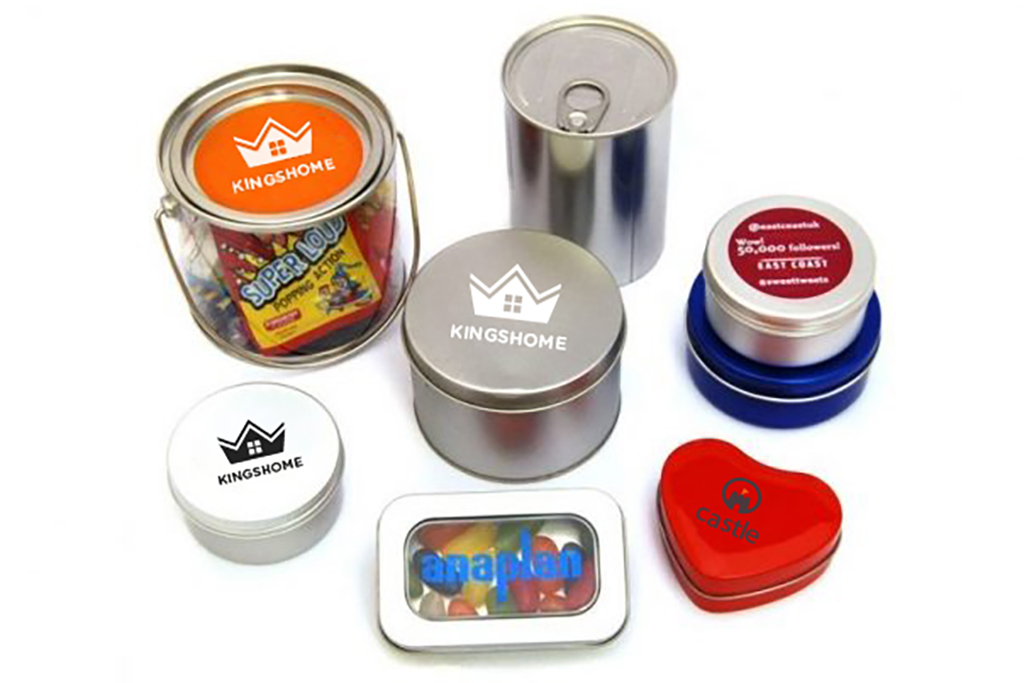 4 – Gadgets & Electronics
Simple and inexpensive electronic items can be great luxury promotional gifts, regardless of your company's industry. This could be an external memory device (external hard drives), chargers or power banks for charging smartphones and tablets, or USB sticks – with your branding and contact details. These kinds of branded products are perfect for everyone, particularly in our modern age!
If you are looking to brand electronic items such as USB sticks, component parts, computer parts, gaming accessories, headphones or add UKCA marks to existing parts – Premier Impressions can help.
5 – Notebooks
Notebooks are great promotional gifts, because people will most likely use them for a long time and take them wherever they go. Additionally, people they meet with will be exposed to your brand.
Choose a high-quality notebook, if you want to stand out from the competition and be remembered, for example, with a leather or wooden cover. Such a gift is ideal for companies who have a creative client base. A branded pen would be a great addition to the notebook.
Whatever branding option you select, Premier Impressions is committed to delivering the highest quality branding whether it is digital printing, screen printing, engraving, or embossing. If you wish to browse the range of Leuchtturm 1917 notebooks, please click here.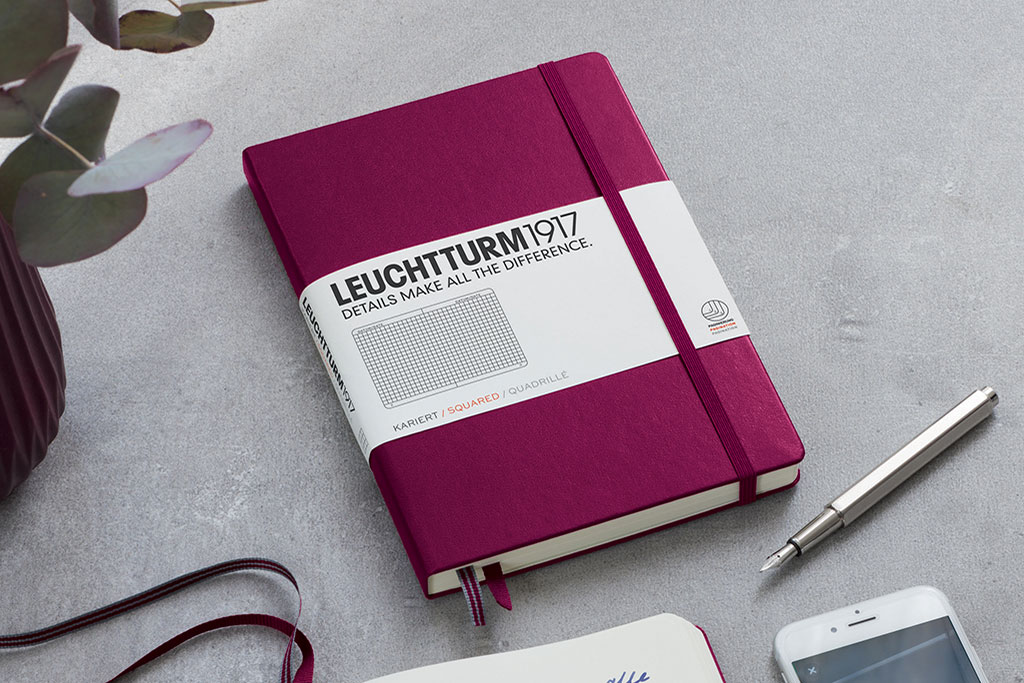 6 – Anti spill TOPL mugs
Anti-spill technology mugs, such as the TOPL range, are an innovation in promotional merchandise production and in printing on mugs. The cap of TOPL mugs feature an automatic locking feature which stops any liquid from being spilled if knocked over or dropped. Unique branded products like this will show your clients that you care about them and at the same time, your company's advertising will remain in sight, all year round
TOPL mugs can be customised to suit client's requirements. Choose the perfect colour, add the logo, and brand messaging to make the TOPL mug truly stand out from the crowd.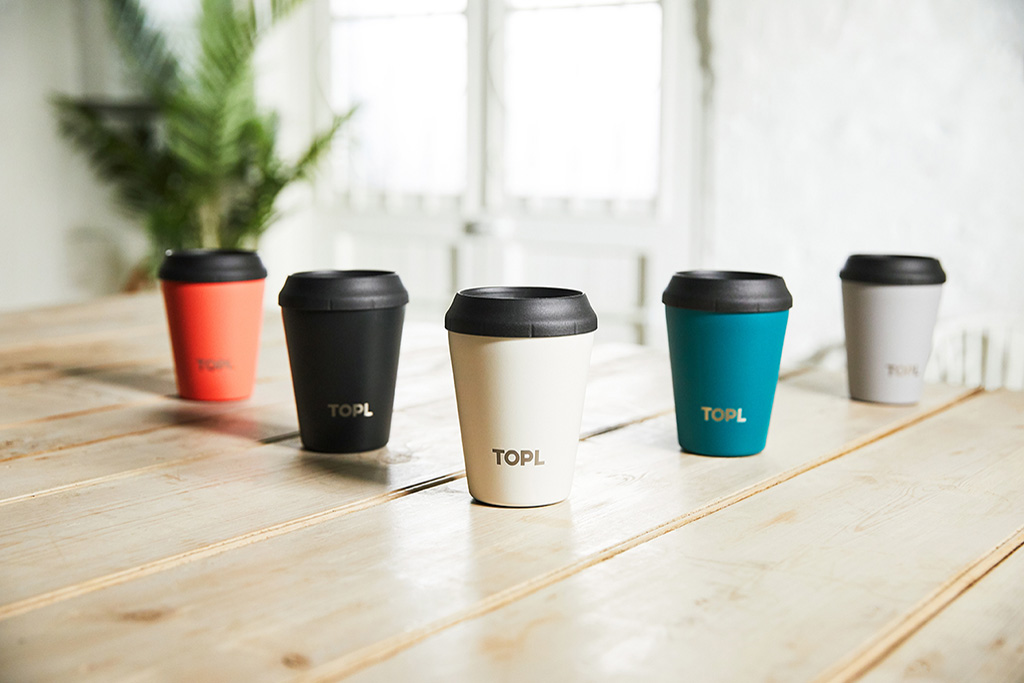 7 – Balloons
Another quirky idea for small promotional items for customers is balloons. Balloons are ideal for marketing the opening of a new store, restaurant, boutique, or any other place of work. Balloons can be distributed in high footfall areas, at exhibitions, in shopping centres or as a gift for a purchase. Your company logo can be printed directly onto a balloon, which then provides you with free advertising for your company. One of the best things about balloons is that they will always attract attention and importantly they are just good fun!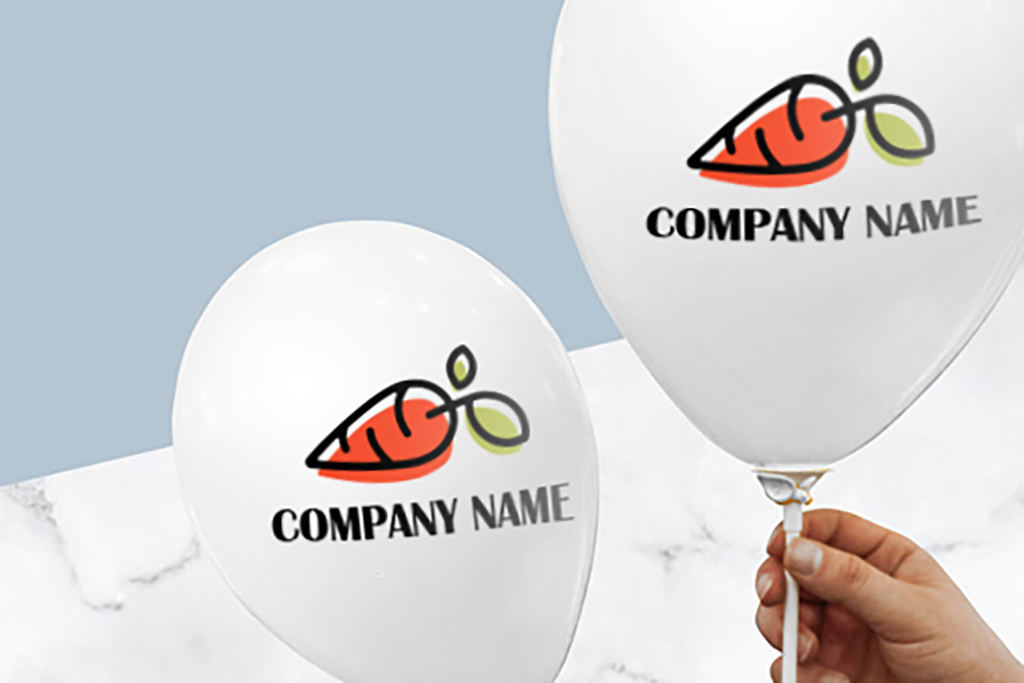 8 – Textiles
It is possible to brand various types of textiles. Depending on your budget, this could include linen, tablecloths, napkins, and blankets. This is a good option for brands related to fabrics or tailoring.
Choosing to brand textiles is a good choice for businesses looking to take things in an eco-friendly direction. Lighter, recyclable materials like this are generally better for the environment than plastics or metals.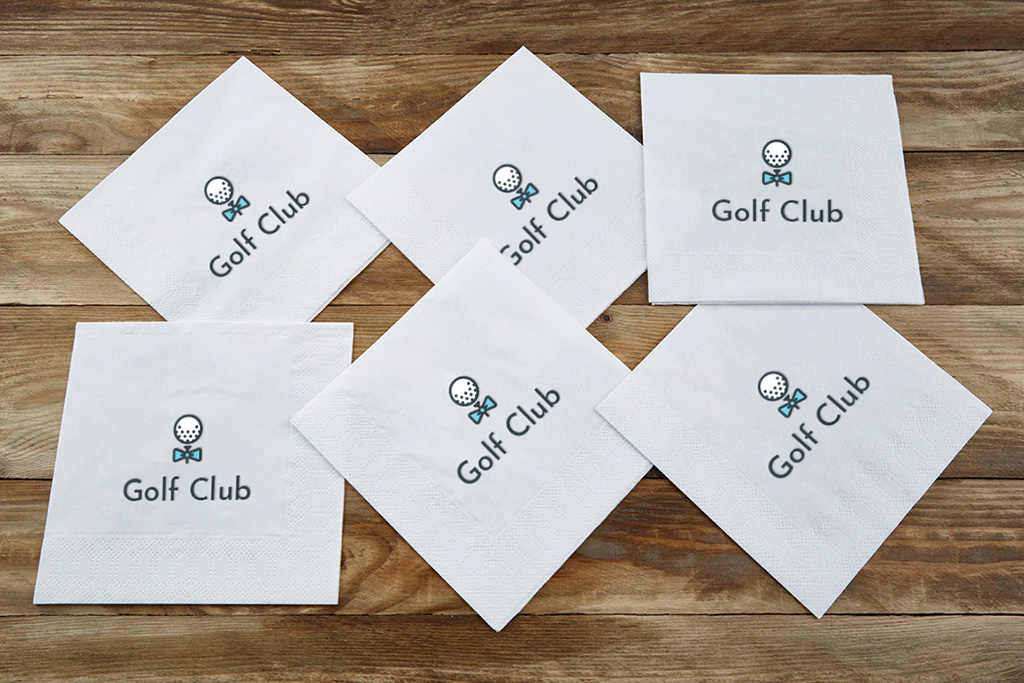 9 – Umbrellas
An umbrella is an extremely practical and pleasant gift, which (particularly in rainy weather) turns from a useful accessory into an advertising platform. It provides a high level of customer care, just like the Anti-spill TOPL mug. In addition to protecting the customer from the rain, it will also serve as a fashion statement.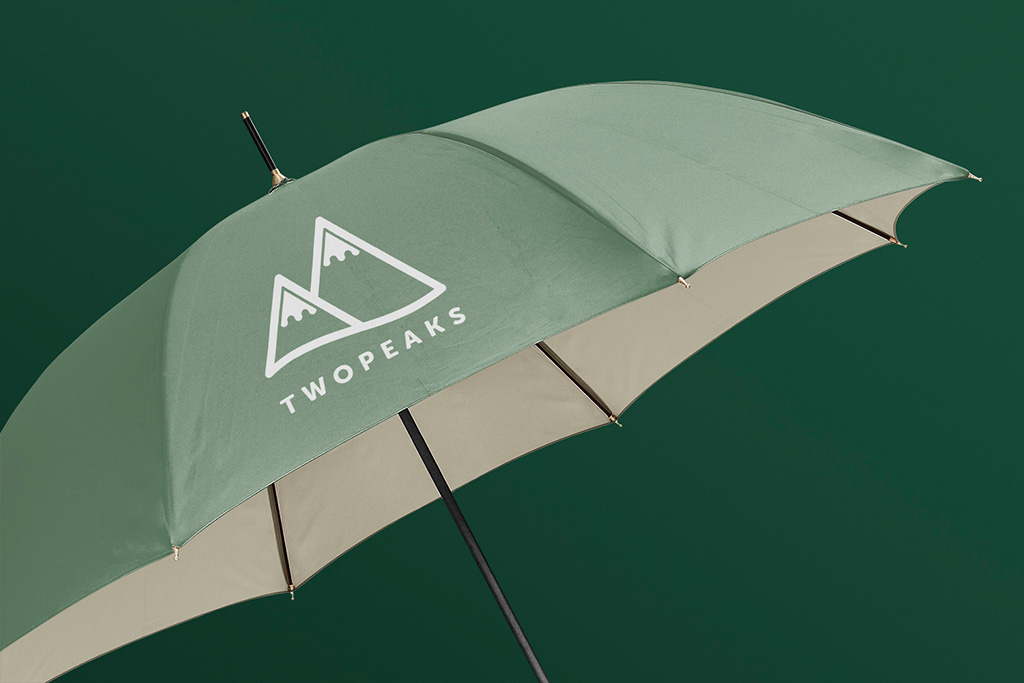 10 – Mobile Accessories
You probably won't be surprised if I tell you that people spend a lot of time on their phones. According to Joseph Johnson's study from Statista, users in the UK spent an average of four hours using mobile devices each day in 2021. It shows how heavily we depend on technology and smartphones in our daily lives. This mostly includes using the Internet, social media, and apps. These results prove that mobile accessories are perfect as promotional products.
Phone chargers, cases, ring holders, Pop Sockets and other phone accessories are trendy and will remain so for a long time. With quality branding services for some of the country's top suppliers in the promotional products industry and the capacity to brand a wide range of mobile accessories, Premier Impressions can help companies brand mobile accessories to reach their target audiences.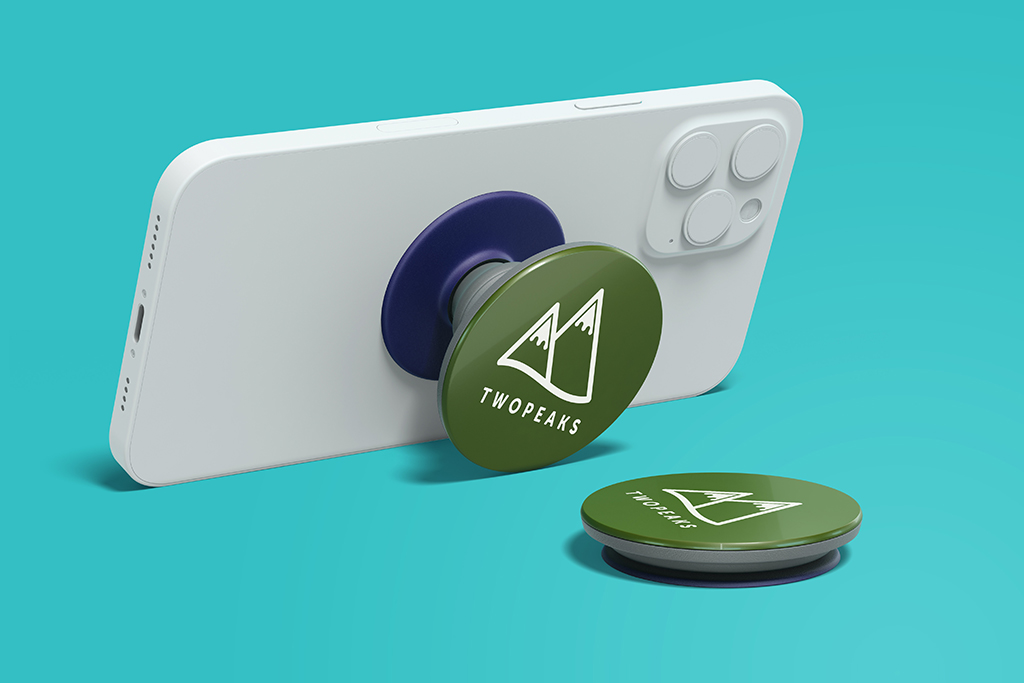 If you need help deciding which printing technique is more suitable for your promotional gift, feel free to contact Premier Impressions. Our branding specialists will be happy to talk through your project ideas. You can email us at sales@premierimpressions.co.uk or call us directly on 01273 512512. Alternatively, we will respond quickly to any messages that are submitted through our contact form.