The UK's premier product branding provider.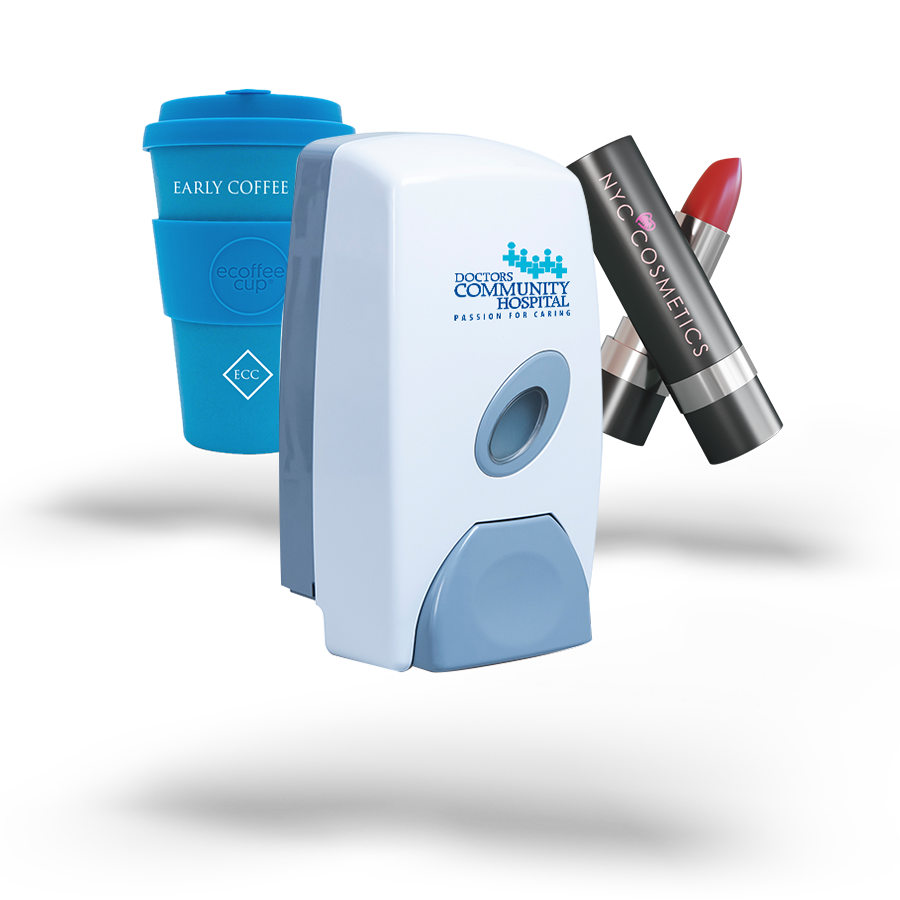 We provide value adding printing and engraving services for a range of different market sectors and industries.
From large runs to printed prototypes, we offer full-service solutions for companies looking to outsource their product branding requirements.
We are able to brand onto a wide range of products and materials and can customise virtually any product.
Our clients benefit from outstanding customer service, the highest quality print and competitively priced branding; all delivered consistently and on time.
Laser Engraving
Our laser engraving and laser cutting technology allows us to engrave your products with pinpoint accuracy and stunning detail.
We can engrave on a range of materials including wood, metal, rubber and many more.
Screen Printing
Our specialist screen printing team can apply your logo or design to all manner of products and substrates, from corporate notebooks and drinks bottles to pens and component parts. We have the knowledge and experience to manage the most challenging briefs.
Pad Printing
We are proud to be one of the UK's leading pad printing specialists. We routinely pad print everything from promotional products and retail gifts, to injection moulded parts and electrical components.
Digital Printing
Our digital printing technology allows us to replicate photographic images and high-quality graphics in stunning colour on a whole range of items.
Our digital service is used by a range of industries, from ecommerce web stores and leading promotional gift suppliers to manufacturers and retail brands.
We provide a full-service solution
We offer a full-service solution, from design and branding to handling & fulfilment, warehousing and shipping.
Our unrivalled industry knowledge allows us to tailor our branding services to your requirements.
Simply send us your products and let us take care of the rest.
We take the hassle out of branding, and our team of dedicated professionals are on hand to help you through every stage of the process.
Simplify your workload and let us take care of everything for you.
Graphic Design
Our graphic design team can help draft, design and deliver clean visual mock-ups of your design and products. As well as this, we offer a complete one-stop graphic design service. From logo design, leaflets, business cards and digital ads, we can help.
Handling & Fulfilment
From shipping to individual addresses to re-packing goods into your own bespoke packaging, we can help. We can provide end to end in house order fulfilment under one roof. We'll take care of everything, so you don't have to.
Warehousing & Storage
We can securely stock and store your products in our warehouse facility in Sussex until they are ready to be branded and sent to your customers. We liaise with couriers ensuring your goods are despatched via the most cost effective process.
Over the past 30 years we have branded products for a range of global market leaders and clients.