At Premier Impressions, we use state-of-the-art Co2 lasers to laser cut plastic for a wide range of customers and industries, including individual clients, large corporations, hobbyists, online retailers, architects, product designers and many more.
Laser cutting technology has evolved dramatically over recent years, resulting in the vast majority of plastics and other materials being machinable using lasers. The beauty of laser cutting is that it allows you to cut unlimited shapes without expensive tooling charges, enabling you to cut and produce a range of products at relatively low cost.
Alongside plastics, we can cut materials you have purchased yourself or we can source the materials you need on your behalf. This includes high-quality acrylic, wood and even card. In addition to laser cutting and engraving services, we also provide UV printing services for acrylic materials for a truly personalised and customisable product. From large volume orders to one-off projects for personalised items, we can help bring your ideas to life.
Simply send us your specifications and we'll cut it for you, quickly and efficiently. If you can't send us a digital file, not to worry. We can help translate initial concepts and hand drawn diagrams into an electronic format for a small charge, and will laser cut the plastic shape as close to your specifications as humanly possible.
Recent laser cut plastic projects:
Laser cut digitally printed shapes for contemporary art supplier
Laser cut plastic Christmas decorations for award winning marketing agency
Laser cut health and safety stencils for ecommerce website
Engraved and laser cut table decorations for online wedding gift supplier
What industries require laser cut plastic?
Personalised Gift/Ecommerce
Many online retailers, personalised gift suppliers and ecommerce traders offer bespoke plastic products which are cut to the specific requirements of the customer. We can help with the design, planning, cutting and fulfilment of these orders using our laser cutting machines and technical handling team.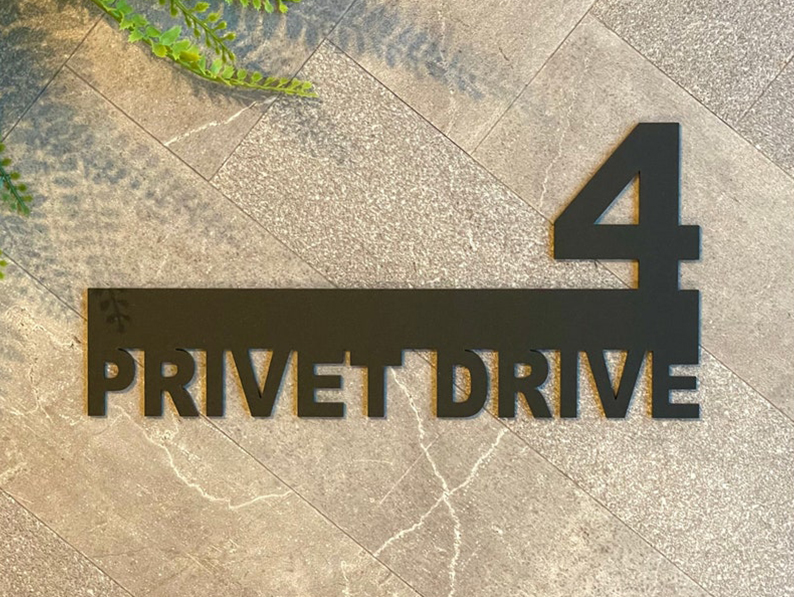 Many industries require bespoke cut plastic signage and laser cut letters. We can help with both the design and cutting of these products, to ensure that you and your clients receive the perfect finish for their brand.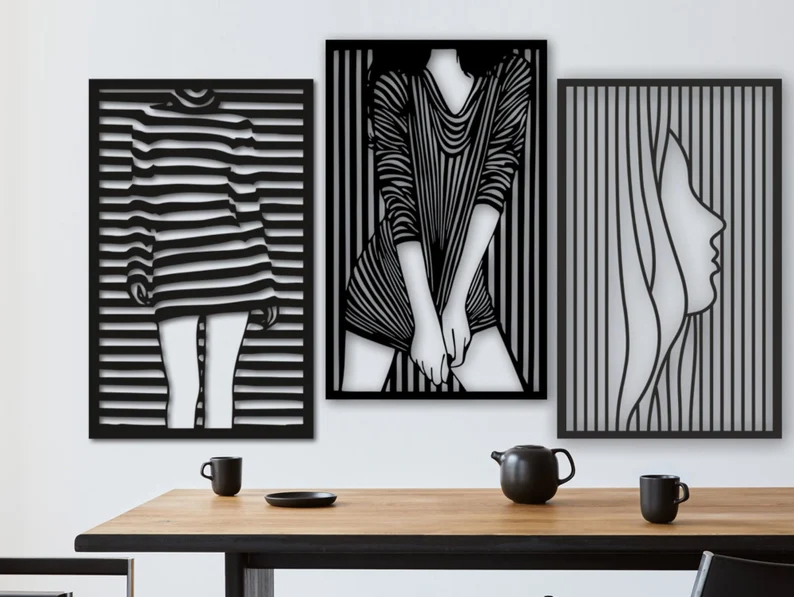 We can work with artists and sculptures that are looking for a unique outcome using cut plastics. Even the most complex designs can be achieved using laser cutting technology and we would be delighted to discuss your specific requirements with you.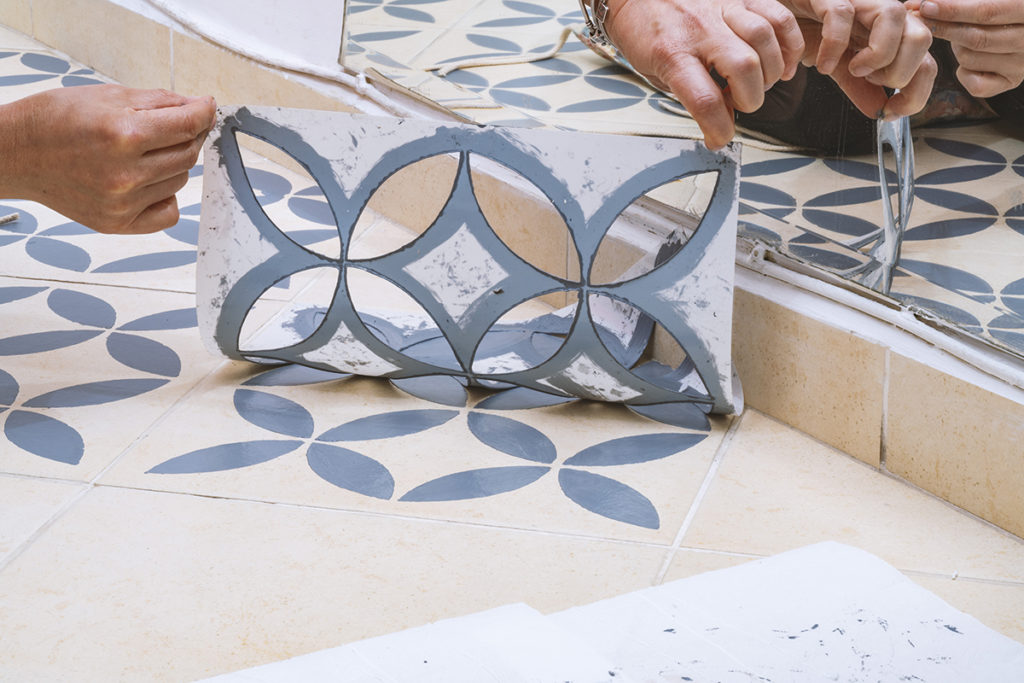 Laser cut stencils can be used to create bespoke results on any surface including fabric, walls, floors and furniture.
We take your logo/design and convert it into a stencil which can then be used for many different commercial or industrial applications such as; wall decoration, floor and wall signage, office interiors, product branding.
What types of Plastics can we laser cut?
We can laser cut a range of plastics. If you have a specific requirement, need help with sourcing the right plastics for your products or you are unsure whether your products can be cut – get in touch.
Acrylic was one of the first plastic materials to be laser cut. It is unique because it is the only material that completely vaporises when cut – it doesn't melt and drip. Please ask our expert team for more specific information about acrylic cutting.
Laser engraving and laser etching plastic
Many types of plastic are suitable for engraving and we are able to permanently mark a range of different products used in across multiple industries. Some applications include electronic components, personalised gifts, automotive parts, buttons and switches, identification tags.
Click here for more information on laser engraving.
Frequently Asked Questions
Laser cutting is thermal separation process and works by melting, burning or vaporising the material being cut.
Depending on how the laser cutter has been set up. Laser cutters cut materials similarly to other computer controlled tools,
only they do so using a beam of light as opposed to a blade.
Click here for more information on how laser engraving works.
Laser cutting beats traditional methods of cutting, delivering much cleaner, smoother edges and allowing extremely precise measurements.
Unlike punch cutting, you don't get any flaking at the edges.
It's perfect for creating weird, wonderful and complex shapes.
Laser cutting tech uses less energy than traditional cutting methods.